Interested in becoming a special education teacher? 
The Neag School of Education at UConn offers multiple paths to teacher certification:
The Integrated Bachelor's/Master's (IB/M) Program in Teacher Education, which allows you to earn a bachelor's degree and a master's degree within five years.
The Teacher Certification Program for College Graduates (TCPCG) is an accelerated, 11-month program for individuals who have completed an undergraduate degree and are interested in earning teacher certification.
About Out Program
Our Special Education Program faculty specialize in one of four areas:
Early Intervention
Literacy (Reading and Writing)
Michael Coyne
Devin Kearns
Natalie Olinghouse
Post-Secondary Transition
Allison Lombardi
Joseph Madaus
School-Wide Positive Behavior Supports
Susannah Everett
Jennifer Freeman
Brandi Simonsen
Tracy Sinclair
George Sugai (Emeritus)
Autism, Neurodevelopmental Disabilities
Interested in one these areas? Come Study with Us!
Our Special Education Program offers several options tailored for your specific career goals.
Are you seeking initial teacher certification?
Explore our Integrated Bachelor's/Master's Teacher Education Program or Teacher Certification for College Graduate Program.
Are you an educator looking to update or expand your knowledge of special education?
Check out our Master's in General Studies in Special Education.
Are you excited about special education research and ready for a career in which high-quality research helps make a difference in education?
Learn more about Special Education Ph.D. Program.
Programs of Interest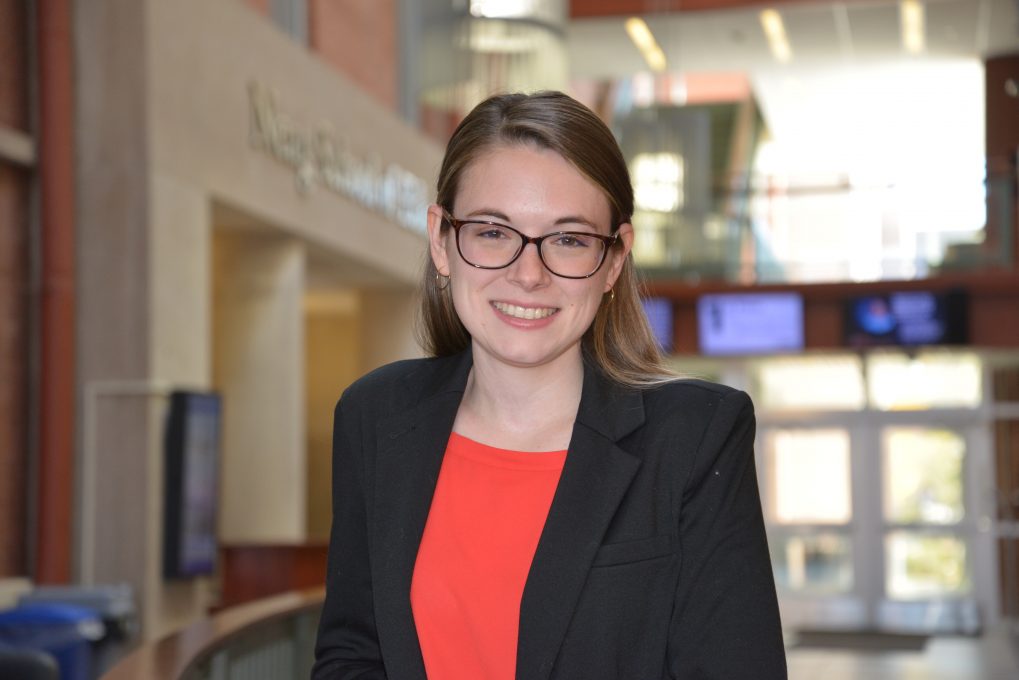 Special Education Ph.D. Program
Immersion in research. Gain hands-on research experience working alongside special education faculty who are among the nation's top experts in the field.
Career opportunities. Shape your professional future, whether conducting research at a major research university, influencing policy, or teaching the next generation of special educators.
Sought-after expertise. Acquire in-demand knowledge and skills in the most critical areas in special education including literacy, behavior supports, and transition.
National reputation. Join an outstanding special education program ranked consistently in the top 15 by U.S. News & World Report.
Funding for full-time students, including tuition and a generous stipend, are now available.
Learn more about applying to the Ph.D. program
Master's Program: General Studies in Special Education
The General Studies program in special education provides graduate students with an opportunity to collaborate with their advisor to craft a 30-33 credit hour experience that meets their professional needs. The General Studies program is designed for a broad range of professionals (e.g., general or special education teachers, graduates in related fields) to provide in-depth learning and experiences related to supporting children and adults with disabilities and at risk for learning and behavioral difficulties.
For more information, please contact:

Dr. Susannah Everett
Phone: (860) 486 7972
susannah.everett@uconn.edu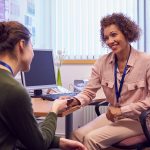 I-3 PREP Program Open to Aspiring School Psychologists and Special Educators
Nearly 400,000 students in Connecticut have special health care needs. This has increased the demand for trained professionals to support students with high-intensity needs, which is additionally problematic given the national shortage of trained school psychologists and special educators. Learn more about I-3 PREP, a master's training program designed to address this problem.
Graduate Certificate Program: School-Wide Positive Behavior Supports
The SWPBS specialization provides in-depth understanding of SWPBS — a multi-tiered, proactive, and preventative approach to supporting student behavior in schools and classrooms. Students will examine theoretical and empirical support for SWPBS as well as implementation strategies appropriate for all students. A community practicum offers the opportunity to practice and observe implementation in a local school system.
For more information, please contact:

Dr. Brandi Simonsen, Professor
Phone: (860) 486-2763
E-mail: brandi.simonsen@uconn.edu
Graduate Certificate Program: Postsecondary Disability Services
Students with Disabilities are one of the fastest growing cohorts in higher education. The need for skilled professionals is growing along with it. To fill that need, UConn's Center on Postsecondary Education and Disability is offering an online graduate certificate program that focuses on the administration and management of college and university level disability services. For more information, visit the certificate program's website 
For more information, please contact:

Dr. Allison Lombardi, Associate Professor
Phone: (860) 486 2213
allison.lombardi@uconn.edu
Graduate Certificate Program: Secondary Transition to Adulthood
With the secondary transition certificate, you can make a real difference in the lives of high school students with a broad spectrum of physical and cognitive disabilities, including autism, learning disabilities, attention deficit hyperactivity disorder, among many others. Core courses have content aligned with the Council for Exceptional Children's Division on Career Development and Transition standards for secondary special educators. For more information, visit the certificate program's website 
For more information, please contact:

Dr. Allison Lombardi, Associate Professor
Phone: (860) 486 2213
allison.lombardi@uconn.edu