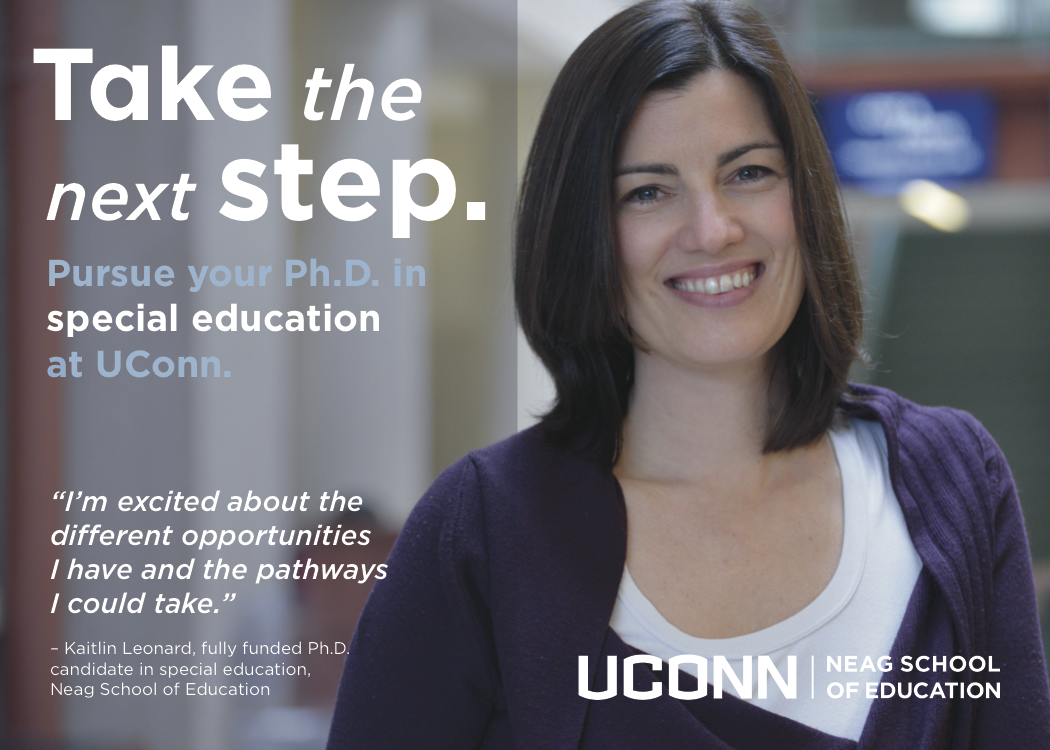 At UConn's Neag School of Education
There has never been a better time to pursue a Ph.D. in special education.
Immersion in research. Gain hands-on research experience working alongside special education faculty who are among the nation's top experts in the field.
Career opportunities. Shape your professional future, whether conducting research at a major research university, influencing policy, or teaching the next generation of special educators.
Sought-after expertise. Acquire in-demand knowledge and skills in the most critical areas in special education including literacy, behavior supports, and transition.
National reputation. Join an outstanding special education program ranked consistently in the top 20 by U.S. News & World Report.
Funding for full-time students, including tuition and a generous stipend, are now available.
Apply to the Neag School by Dec. 1, 2019.